Stopping traffic in Hamilton with a carbon-negative fuel solution
In collaboration with Enbridge Gas
To promote renewable natural gas as a cleaner fuel alternative, we put an eye-catching out-of-home campaign on wheels.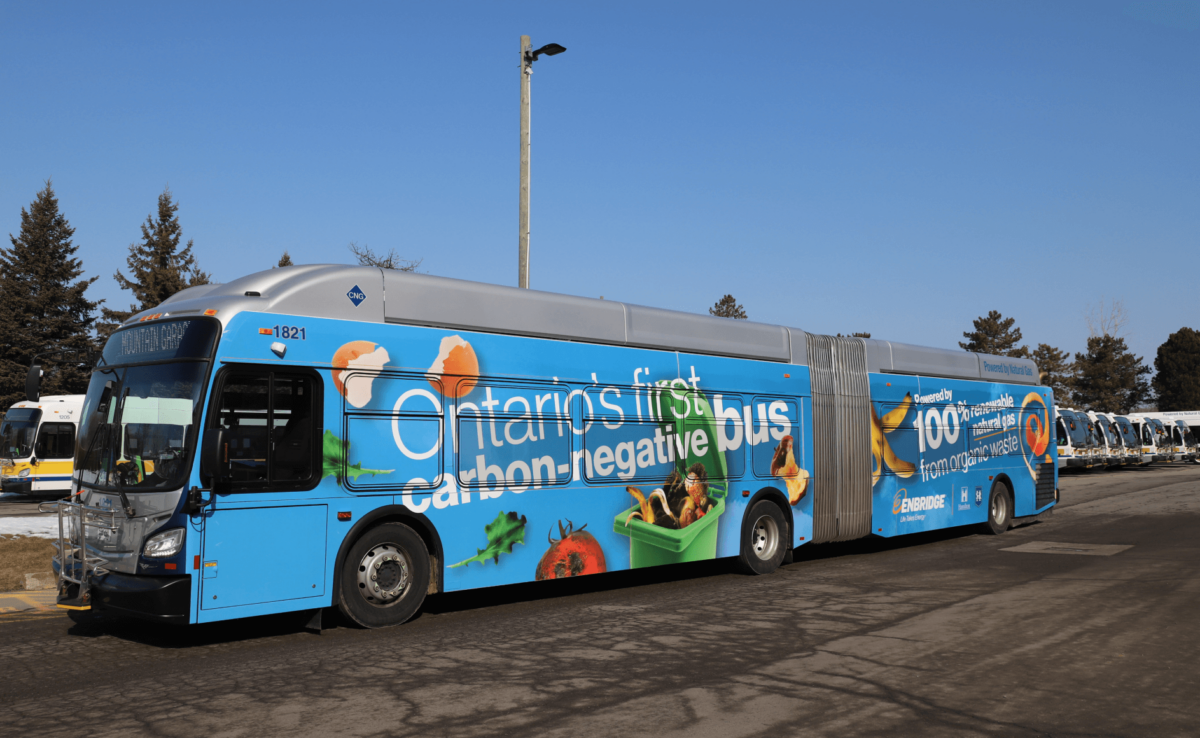 Challenge
Position Enbridge Gas as a leader in low-carbon energy solutions and raise awareness of renewable natural gas (RNG) as a turnkey alternative to diesel fuel.
Solution
Generate buzz by literally putting the campaign on wheels, with an RNG-fuelled proof of concept rolling through the streets of Hamilton.
Deliverable
Out-of-home
Sponsored content
Social campaign
Digital ads
The context
As the global population grows, it's expected that energy usage will increase by 50 per cent over the next 30 years. To support the Ontario government's commitment to reach net-zero emissions by 2050, Enbridge Gas is faced with a daunting task: keep pace with future energy needs, keep energy affordable and reduce environmental impact.
Renewable natural gas (RNG) — a cleaner energy solution that is produced by capturing methane from organic waste — is one answer to this problem. It's quick and cost effective to retrofit existing diesel-powered buses and trucks for RNG.
Test-driving an innovative new fuel source
Launched in partnership with the City of Hamilton and the Hamilton Street Railway, Ontario's first carbon-negative bus hit the streets in January 2021.
We wanted to turn heads with a campaign that demonstrates Enbridge's commitment to low-carbon energy solutions and communicates the benefits of RNG as a market-ready fuel source: less methane in the atmosphere, less diesel on the road. With the first bus as a proof of concept for carbon-negative fleets of the future, we could encourage buy-in from municipal transit authorities and government decision-makers, as well as the general public.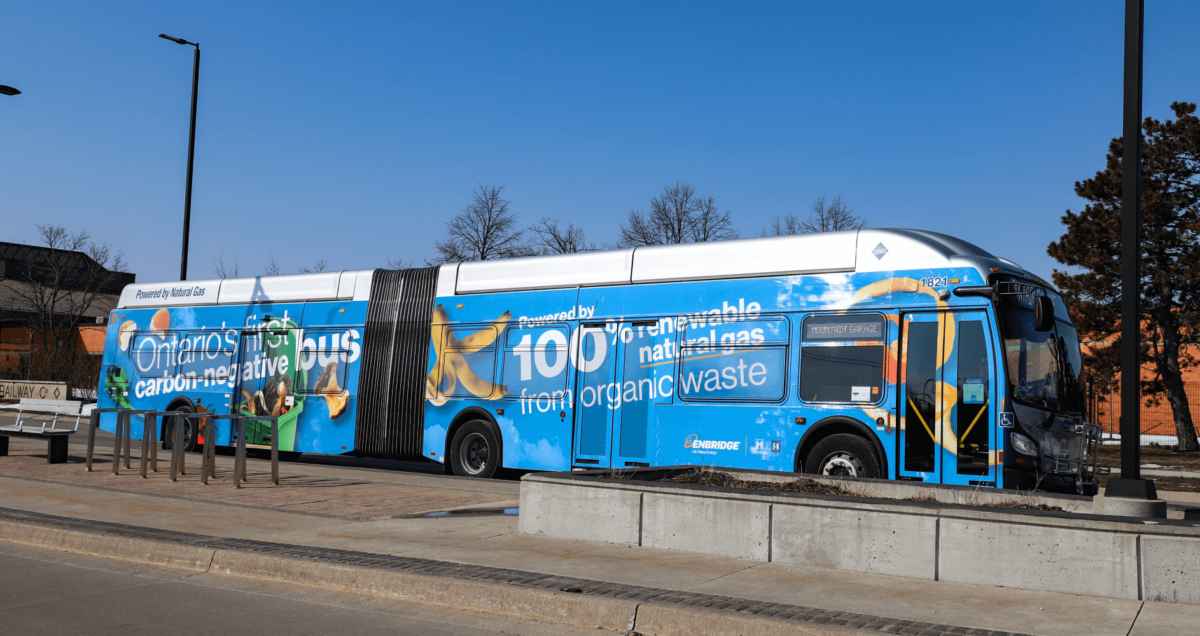 Driving home a complex message
The topics of RNG and carbon negativity can be difficult to explain and understand. In addition, municipal decision-makers need hard evidence to build a case for council approval. So it was important to sell the practicalities of RNG without resorting to dry facts and figures.
Our solution was to make the bus itself the centrepiece of the campaign. We designed a bold bus wrap that would stop passersby in their tracks, with the organic building blocks of RNG — eggshells, apple cores, banana peels — splashed against a vivid blue background. Then we told a deeper story online through sponsored content, social posts and online ads.