Breathing new life into Deal Days to help Ontarians reduce energy costs
In collaboration with Save on Energy
A new name and brand transformed an already-successful retail experience, making it even easier for Ontarians to save on energy-efficient essentials.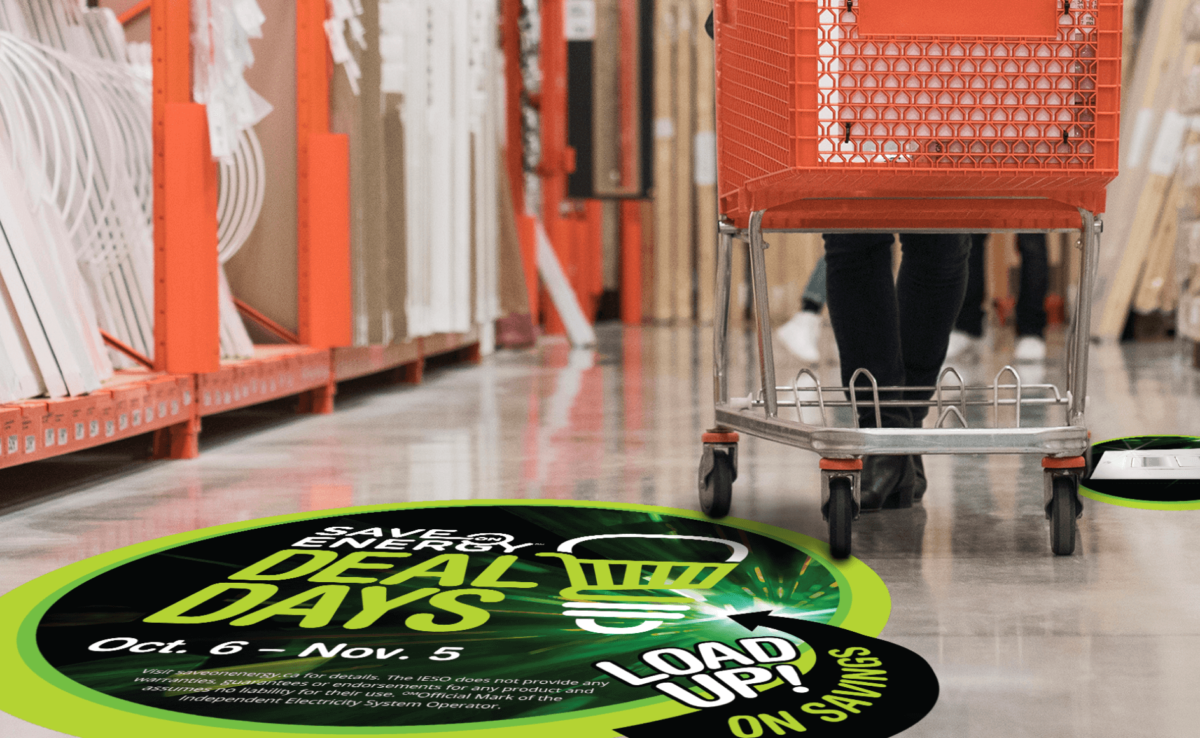 The challenge
After being overhauled with fewer participating stores, lower discounts and fewer products than previous years, there was added pressure for the Save on Energy program to deliver results.
Solution
A new name, bold branding and highly-strategic and hyper-local marketing campaign brought a fresh sense of optimism and enthusiasm around saving energy.
Scope
Name and branding
Custom photography
Radio spots
Online and social ads
Bill insert
In-store signage
Emails
Results
Over 12 million products sold
Over 141 million kWh of energy saved
90% awareness among Ontarians
The context
For one month every spring and fall, Save on Energy offers discounts on a variety of energy-efficient home essentials, from LED light bulbs and lighting controls to clothesline kits and more, at participating stores across the province. The event is promoted by Save on Energy, local hydro companies and participating stores, requiring a high degree of teamwork and collaboration.
In 2017, looking to improve the retail experience for consumers and simplify for retailers, Save on Energy replaced its Coupon Event with a month-long instant discount program, including a new name and structure. As part of the program overhaul, the dollar values of the discounts were reduced, as were the number of participating stores.
New name and fresh, bold look
We created a catchy new name and a bold, cinematic look and feel for the campaign. Inspired by a sense of technological optimism and futurism, Deal Days products are treated as larger-than-life, which helps elevate these utilitarian, underappreciated objects to hero status. A new wordmark was also developed, intertwining a store shopping cart with an LED in one stylized form.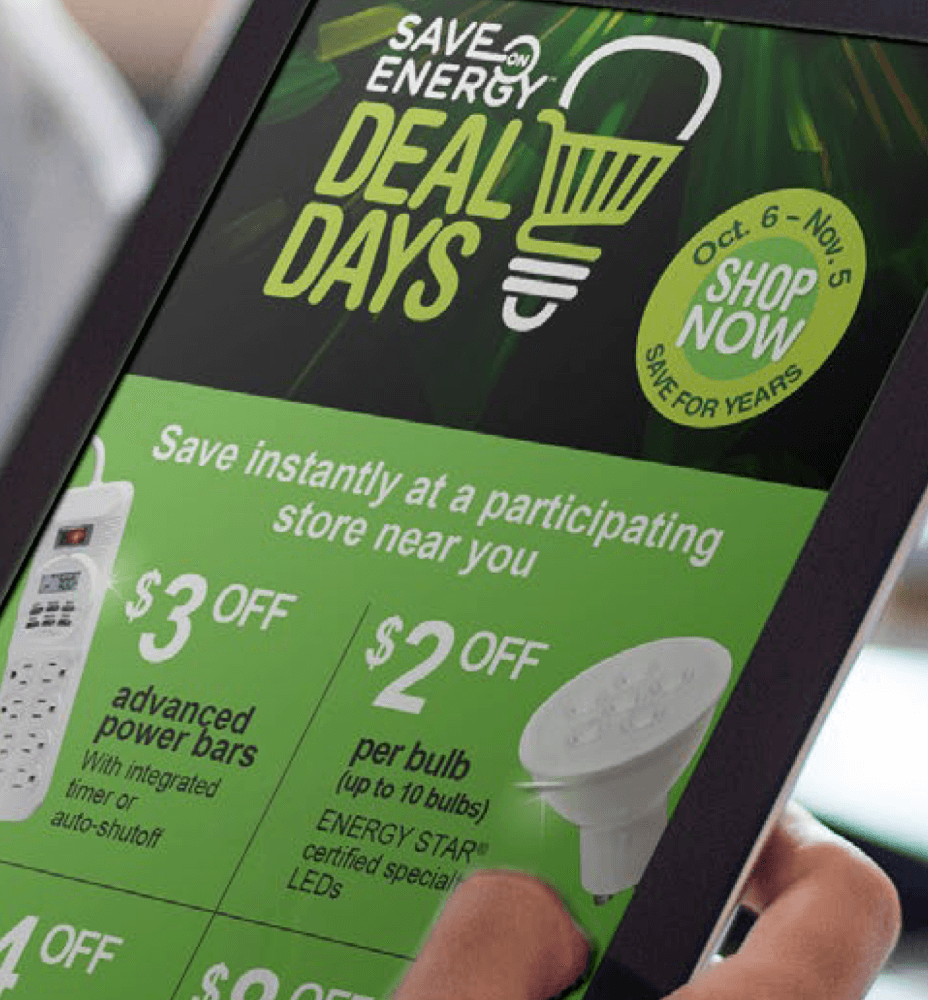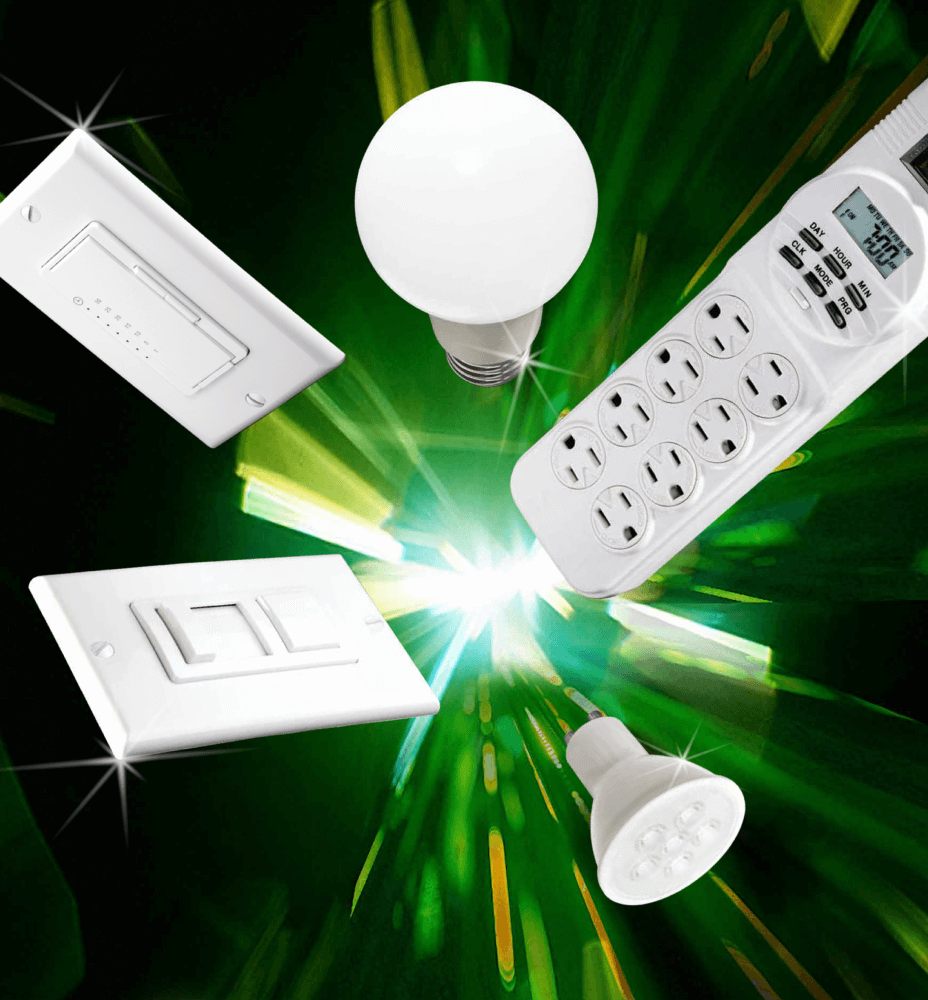 A full suite of customizable marketing templates
To make it easier for local hydro companies and participating stores to promote the event, we developed a full suite of customizable marketing templates to easily download and use. This included point of purchase signage – posters, aisle interrupters, shelf talkers, floor stickers, price stickers, etc., plus online ads, bill inserts, postcards and eblasts.